Masterclasses
Masterclasses are led by experienced ceramicists who are experts in their field.
Professional practice – Kilns to Galleries  With Stuart Carey
8 week course: next course, Thursdays 10am – 1pm, 23rd September – 11th November 
This course will take you through many aspects of professional practice within ceramics. Stuart will tackle a range of issues facing ceramicists including; studio management, quality & refinement of work, understanding the market, pricing & paperwork, marketing, public image and speaking. This is a theory lead course which doesn't involve wet materials but does involve plenty of group discussions, practicals and site visits.
Students will leave with a broader understanding of the market and will create their own documents to define their practice for themselves and retailers. There will be a maximum of 10 spaces available.
Stuart Carey is the co-founder of The Kiln Rooms and has his own successful practice; 
Stuart's website
For more info or to book please email: info@thekilnrooms.com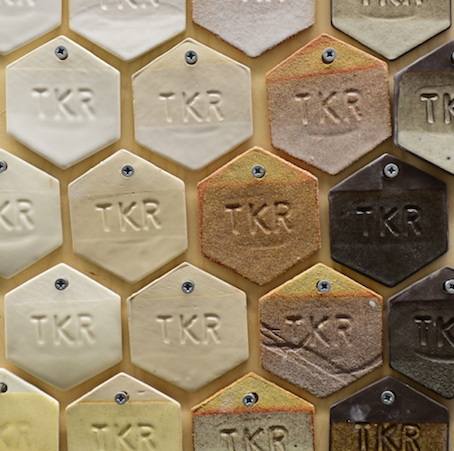 'Understanding Glazes – an Introduction' One-day workshop by Katrin Maier
Next workshop: TBC but these take place on a Sunday and we hope to schedule in another workshop in Sept / Oct 2021. Cost: £100.
This one-day workshop will introduce participants to what glaze is, how it can be developed and altered, and how it is influenced by the firing process. It is a result-oriented, applied workshop that will equip students with tools to start their own glaze research and development.
In the first part of the workshop, students will gain theoretical knowledge of the make-up of glazes, related chemical and physical qualities of their components, how to alter them and how to assess relevant processes in the kiln. In the second, hands-on part of the workshop, we will make up a range of base glazes and alter their texture and colour. The students will learn to work with a glaze recipe, to do line blends and to keep adequate records. Every participant will take away multiple glaze recipes and they can collect their approximately 15 test tiles from the studio when they have been fired. This workshop will not cover glaze application and decorative use.
This workshop is perfect for someone who has been making ceramics for a while and would like to develop their own glazes and explore specific surface finishes.
Katrin Maier trained on the renowned applied Ceramics Skills Course, run by the Design and Crafts Council in Thomastown/Ireland. She develops her own slips and glazes for her own wheel thrown table ware and one-off pieces. She is an experienced ceramics teacher.
If you would like to register your interest in the next 'Understanding Glazes' or to book the next workshop please email: info@thekilnrooms.com.

We aim to run masterclasses on a range of areas including; throwing, mould making & slip casting, hand building, glazing & decorating. Courses will only go ahead if we feel there is a demand, so if you are interested in a particular skill or activity please let us know.