Hire the studio or class area
Covid-19: We have new Health & Safety measures in place meaning that we can still host events and hire out the studio to small groups. More information on these measures can be found here.
The Kiln Rooms studio in Peckham Levels is an extremely versatile space which can be used for a range of activities. We have hosted a variety of events such as; team building days, group classes, corporate events, parties, masterclasses and photoshoots. (Studio location)
Hire includes the space, staff, materials, equipment and firings. We can also provide food & drinks from local businesses and advise on other activities in Peckham. Link to Peckham Levels Website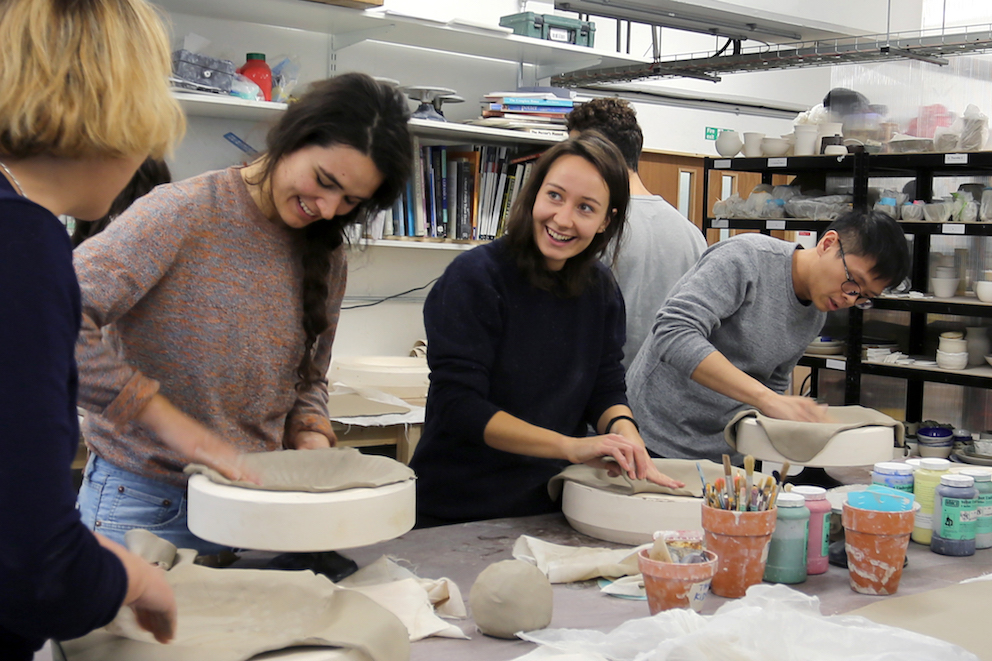 For more information or to come and see the studio please email: info@thekilnrooms.com or call Ben: 0795 193 2005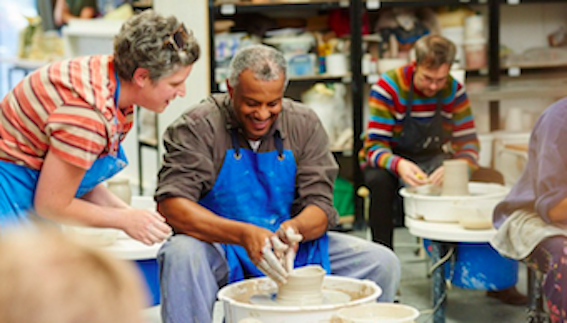 In terms of private classes we can cover throwing on the wheel, a range of hand building techniques, glazing or organise games (which can get pretty messy!). Prices range from £40-£90 a head depending on numbers, duration of the session, what's covered and if you would like us to fire and glaze the work you make after the class.