We have restarted a limited number of classes with a reduced number in each group. It is possible to collect work during the following times: Monday to Thursday evenings 7:30pm-9pm / Mondays, Wednesdays and Fridays 2pm-5:30pm / Saturdays & Sunday 12noon-1pm..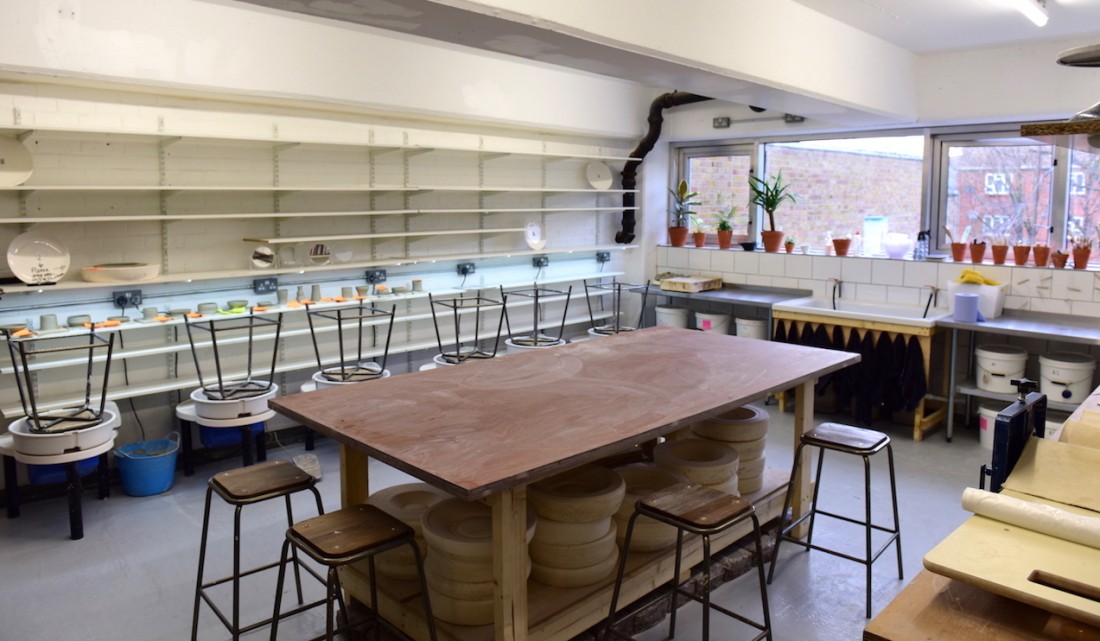 Location: The Kiln Rooms, Unit 202, Peckham Levels Carpark, 95A Rye Lane, London SE15 4ST
"
We have a range of classes for all abilities. If you're interested please get in touch:
Waiting list for future 12 x week courses please email: courses@thekilnrooms.com   More info
Waiting list for future 4 x week taster courses and one-off sessions please email: taster.classes@thekilnrooms.com  More info
Community Investment Scheme
Alongside a number of artists, designers and makers spaces we are proud to be part of the Peckham Levels Community Investment Scheme. This involves sharing space, expertise and giving time to supporting local projects by providing access to ceramics to those who might not otherwise have the opportunity.
Here are some of the things we've been involved with so far: Every year we host free workshops for all ages as part of the Hey Clay weekend, which is a hit with both kids and adults! We're working closely with Intoart to help a number of artists with learning disabilities produce a body of work (exhibition coming soon). Our Work Exchange Programme is now based in Peckham Levels allowing us to spend more time with early career ceramicists and to provide a free, 24hour access studio for them to use. We have provided free access for a number of local schools – encouraging kids who don't have access to ceramics a chance to get their hands dirty. We also provide a firing service for a select group of local makers, have recently hosted workshops for students from RCA and UAL and had talks / demos as part of our professional development programme and programme of masterclasses.
If you're interested in hosting a talk, demo, or in organising a workshop in the studio we would love to hear from you! Please email: info@thekilnrooms.com