Work exchange programme
The development of professional practice is at the heart of what we do. Since opening in 2015 we've hosted dozens of professional development talks/demos, been involved in projects with local schools, liaised closely with the RCA, CSM and UAL colleges and given over 80 people free membership to our studios.
Our work exchange programme consists of providing 15-18 early career ceramicists free membership to our newest studio in Peckham Levels. We spend time training them in how to manage a studio, mix glazes, pack/service/manage kilns and how to deal with frequently asked questions as well as how to tackle a range of issues which can arise in a ceramics studio. We provide 1-to-1 support, pass on opportunities which come our way and offer occasional paid work. As well as having free 24 hour access to the studio it's also free to fire, free to use glazes and we provide the opportunity to sell work in our sales and shows. In exchange we ask for 7 hours a week hands on studio support alongside one of our technicians. This is the best way to learn how to manage work, kilns and understand best practice in a mutually supportive environment.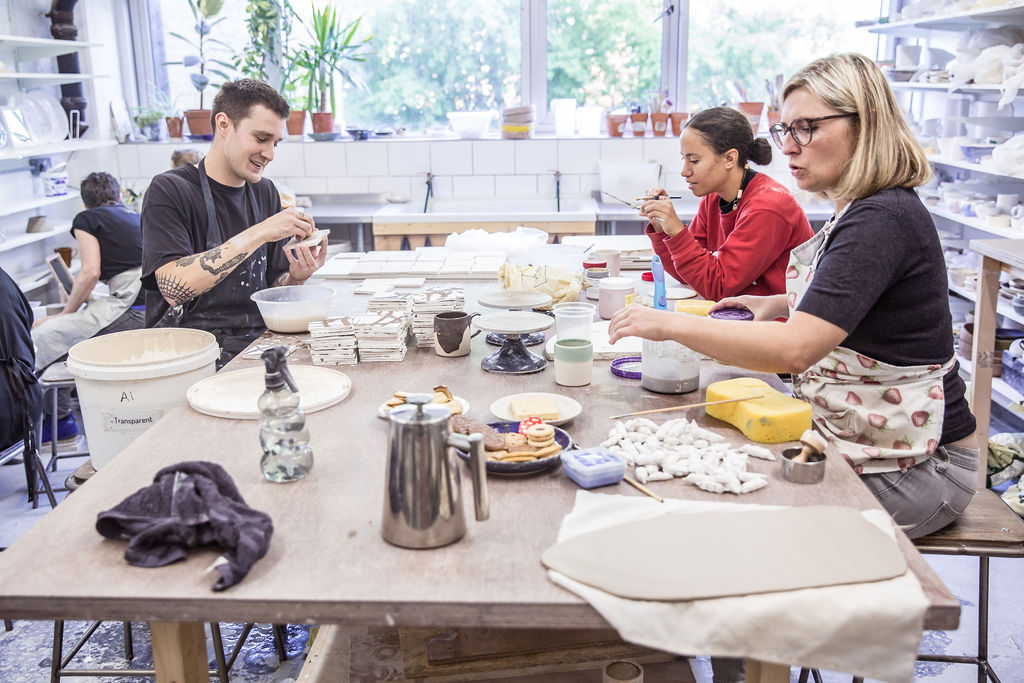 We don't currently have any spaces available on this programme but there is regular turnover. If you're interested please send a CV to info@thekilnrooms.com