Professional Development Programme
We provide a wide range of talks and demonstrations from invited guests covering all aspects of professional practice. We organise talks, demonstrations or show & tells every other week in the studio. No need to book, it's free for members, £3 for students (and those enrolled in our classes) and £5 for non-members. All talks take place at our Bellenden Road studio.
Coming up:
Friday 18th August: Tool making workshop with Stuart Carey, from 6pm
Friday 1st September: Anna Barlow from 6:30pm
Friday 8th September: Chris Taylor from 6:30pm
We are in the process of booking more talks for this autumn, details coming soon!
Previous talks / demonstrations have included: Akiko Hirai, Chris Keenan, Dylan Bowen, John Higgins, Malene Rasmussen, Louisa Taylor, Nicola Tassie, Duncan Hooson, Robin Levien, Adam Ross, Emily Gardiner, Jo Davies, Chris Taylor, Amy Hughes, Carina Cascato, Ian Thompson, Ester Svensson, Rosanna Martin, Robert Cooper, Julia Schuster, Sally-Jo Bond, Tom Knowles Jackson, Jane Bustin, Billy Lloyd, Stuart Carey, Helen Johannessen.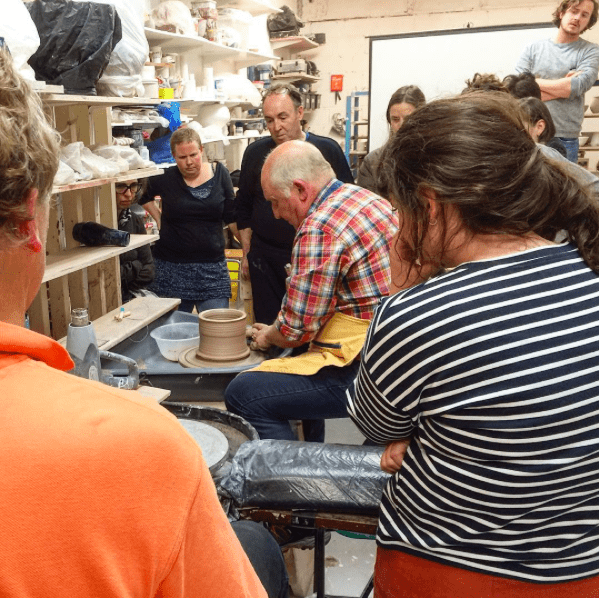 Practical
As well as onsite staff we have visiting academics, makers and lecturers coming to the studio to discuss their own practice and share their experiences. Our aim is for them to interact with members and offer advice. Areas we have recently touch on include:
Presenting work. Being able to present oneself through writing, or talking about ones' work, is crucial in aiding the exchange of ideas and developing academically. It is also important when introducing a product to market. There will be regular opportunities for members to discuss work aloud and in written format which will challenge and develop these skills. There will also be opportunities for members to give presentations and talks to the whole studio, putting these skills to the test.
Technical/practical skills. Experience of physical skills from throwing to kiln packing, mold making to cleaning will be accessible by shadowing staff during the day to day management of the studio. This is of the utmost importance to the development of best practice etiquette amongst members and will broaden each individuals' understanding of the intricacies of the ceramics studio, making them more employable and preparing them for life after The Kiln Rooms.
Tutorials. Members can request one on one tutorials with any of The Kiln Rooms staff at key points during memberships. The staff member will tailor their feedback to the individuals needs.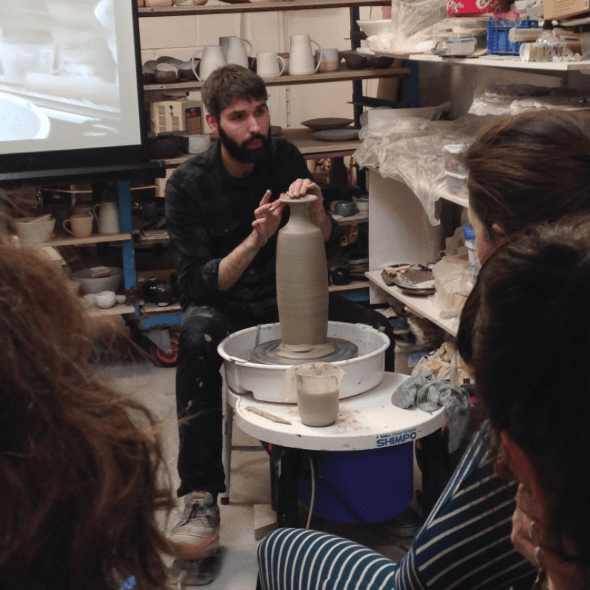 Working practice
For the reputation of the studio and its members, best practice will be implemented and taught throughout. Working with this in mind and having it instilled by staff will ensure the professionalism of members and their readiness for 'real world' situations. Working in this way encourages respect from peers and professionals alike and sets a strong president for a career. Key areas we focus on include:
Portfolio. A strong portfolio is increasingly important. Often key for selling to clients or applying for employment / higher education, a selective, well presented portfolio will set you apart from other candidates. The Kiln Rooms staff have extensive experience in managing and developing portfolios. We will have examples and resources on site to help members decide how best to present their work.
Commission work. As much of The Kiln Rooms staff will comprise of practicing ceramists working on a number of projects, there will be many occasions where members may be employed to assist them. This may also lead to members taking on projects themselves or collaborating with staff. Many possibilities are regularly sent in the direction of staff, who will offer jobs they are unable to complete to suitable members as a first point of contact. Staff will oversee such projects and help where necessary.
Show development. The studio will host two members shows a year, a summer show and a Christmas sale. Members will be heavily involved in their set-up and management. As well as building, invigilating, processing payment and take down they will also be driving the promotion. The shows will provide key opportunities for early career ceramists to gain experience in retail and for all members to support their studio fees through sales and potential work prospects. This will be lead by The Kiln Rooms team.
Pricing. Pricing work is notoriously difficult and can be an important decision in the career of a ceramist. The Kiln Rooms will advise members, encouraging them to reflect on questions regarding production processes, time and skill etc.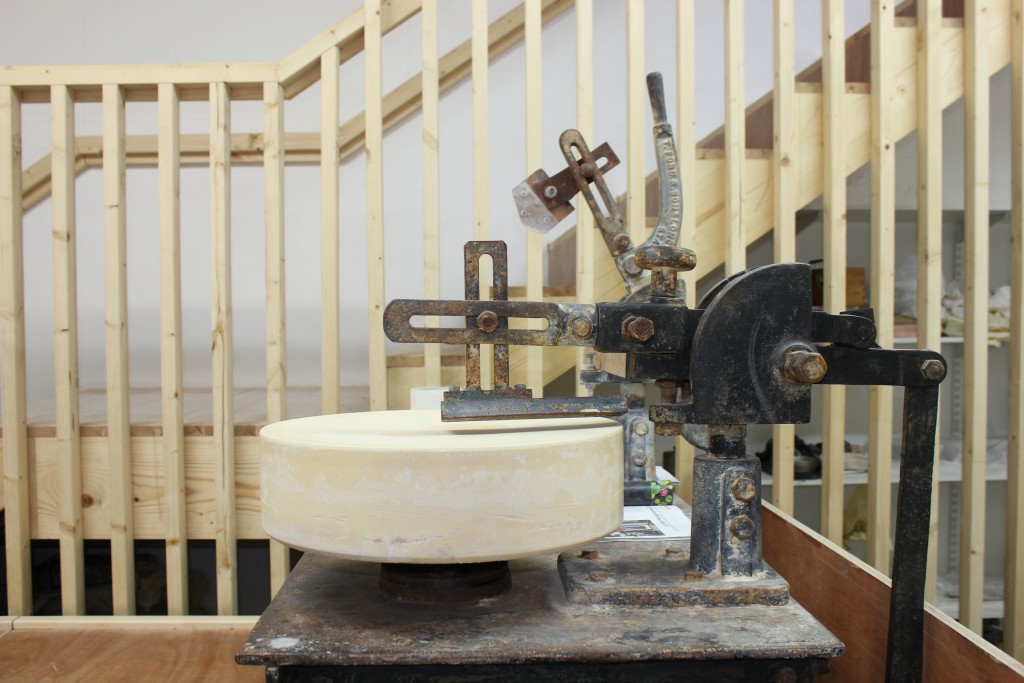 Information
The Kiln Rooms aim to provide a strong informative framework for members looking to develop their practice into a business. We provide support and advice on a range of areas including:
Funding & fund raising. An important question in beginning any new project is; 'how can I fund this?' There are several options at one's disposal and they each have their intricacy's. The Kiln Rooms will keep an up to date archive of tried and tested methods and a simplified guide to applications of varying types.
Marketing & online profile Every individual's needs are different and bringing anything to market is difficult. Our set of basic guidelines and important questions to ask oneself and potential retailers is a good starting point. Members will be encouraged to adapt these guidelines appropriately to gain an understanding of how best to market their work. More so than ever an online presence is an important consideration to any maker. Whether anonymity would suit you best or whether a viral strategy is key to your desired outcome, The Kiln Rooms guide can help members to consider correct use of technology and how to build and maintain a reputable online profile.
Global trends and context. Knowing where one fits in to the market place and in what context you wish to be recognised can be vital to the success of work and reputation. An overview of global trends can be key to when and where to launch a product. This is often fashion driven and as such not always applicable to everyone, however having an idea of the wider world from an early stage can bring a broader perspective to a projects development and is an important consideration. Using The Kiln Rooms suggested reading and websites in this section will keep you abreast of what is current and what is coming around the corner.