studio shows & Sales
Due to the current pandemic we have decided not to host a physical Christmas Sale this year but instead plan to conduct a promotional 'sale' via Instagram. The premise is simple; our makers take pictures of work for sale, post them in Instagram stories with the tag @thekilnrooms, then we re-post them in our stories. The Sale will take place Saturday 28th and Sunday 29th November.
The Kiln Rooms will charge no fees and take no commission, so all profits will go directly to the maker as we will not be involved in sales. (we take no responsibility for transactions between members and buyers and will not be involved in any dispute. Our role is to connect our members with an audience, not to facilitate sales or delivery)
Check out some of the members work: Members page / Instagram and look out for the Hash tags: #thekilnrooms #tkrshow
Between 2015-2020 we opened our studio doors twice a year, for our Summer Show and Christmas Sale. These act as a showcase for over 100 up and coming artists and designers working with ceramics and take place across our Bellenden Road and Copeland Park studios. We hope welcome everyone back in 2021!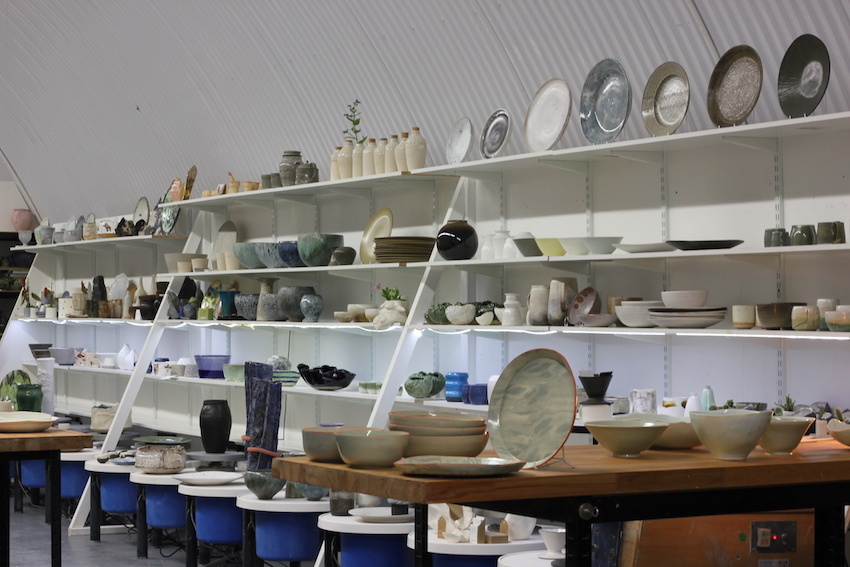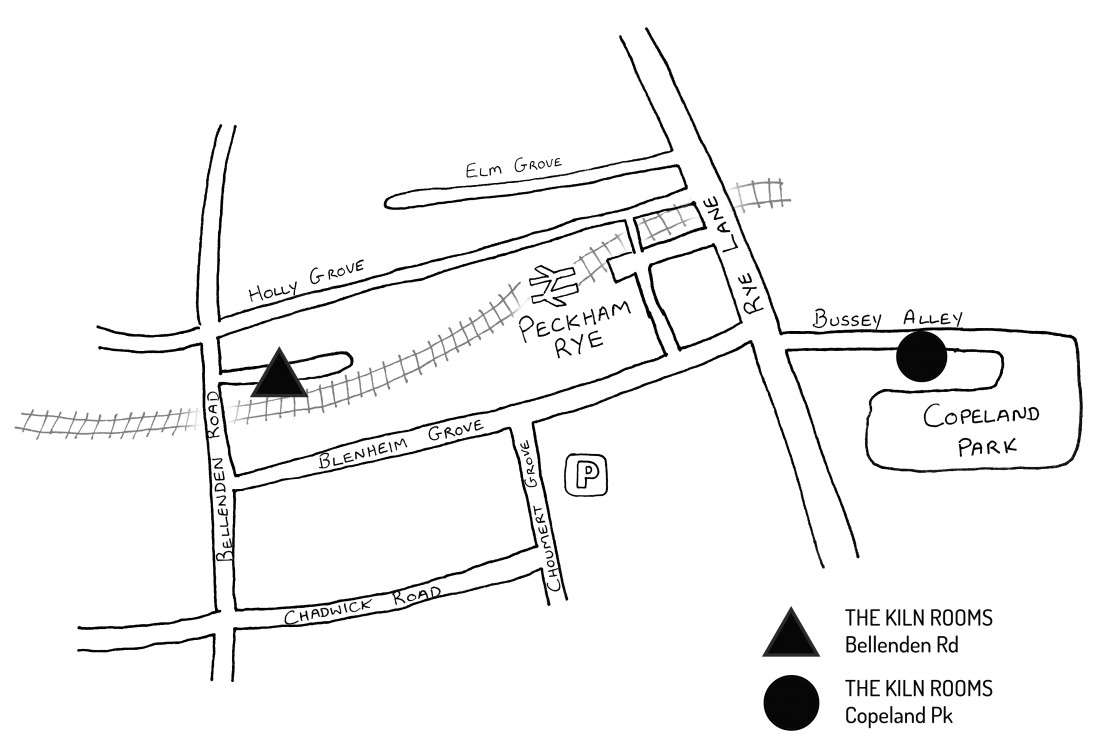 Bellenden Rd Studio   /   Copeland Park Studio
Peckish? Peckham's great for places to eat and drink and within 5mins of the studios there's loads to choose from. Local street food we would recommend include: Oi Spaghetti, the burgers at Brick Brewery. Close to the station there's Coal Rooms, Levan and Brick House bakery. At Copeland Park you have Forza Win, and The Social. On Bellenden Rd we would recommend Ganapati, Andersons Cafe, The Victoria Inn, Made of Dough, The Begging Bowl and a new brewery: Brew By Numbers.
Finally, we can't list things to do in Peckham without mentioning the infamous Peckham Levels