Studios sales
Our sales act as a showcase for over 100 up and coming artists and designers working with ceramics and takes place across our Bellenden Road and Copeland Park studios. It's a great opportunity to see a range of handmade work, meet the makers and see the studios where the work itself was made. All work on display is for sale and in buying work you're helping support the maker's ongoing practice. Check out a few of our makers on our Members page or on Instagram. Our next Show will take place summer 2023 and usually takes place in June, date TBC
 Our Christmas Sale took place 25-27th November 2022 and thanks to everyone who came!
Proceeds from the Christmas Sale will go towards supporting 'Firedup4', an initiative aimed at establishing ceramics facilities in newly built community centres across the UK. Our members and the KR team are getting behind this initiative and proceeds from the Sale will go directly towards supporting this fantastic cause! This year we raised nearly £600. Thank you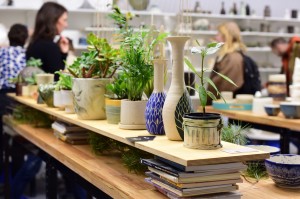 There's loads to see and do in Peckham and here are some of our favourite local places to eat and drink.