Copeland Park Studio
Covid-19: The studio has recently reopened to a limited number of members. It's been redesigned and we have a host of new safety procedures in place. For more information on what measures are in place please see this page.
This studio acts as a stepping stone for people who might have out-grown the 'open-access' model but are not quite ready to work in isolation. There are currently between 20-22 members sharing the studio and there are no classes. The studio gives makers space, time and independence whilst also providing support and keeping a strong sense of community. Location
**Studio News**  In the spring of 2021 we will be moving out of our current studio and into another, larger unit just 100m away, still in Copeland Park. Nothing will change with regards to the membership model but this will enable us to host additional courses in the other half of this space. We're excited about the prospect of securing a better suited studio (just next door) which will hopefully help to steady the ship over the coming months / years. If you are interested in learning more or being put onto the waiting list for membership or classes please email: info@thekilnrooms.com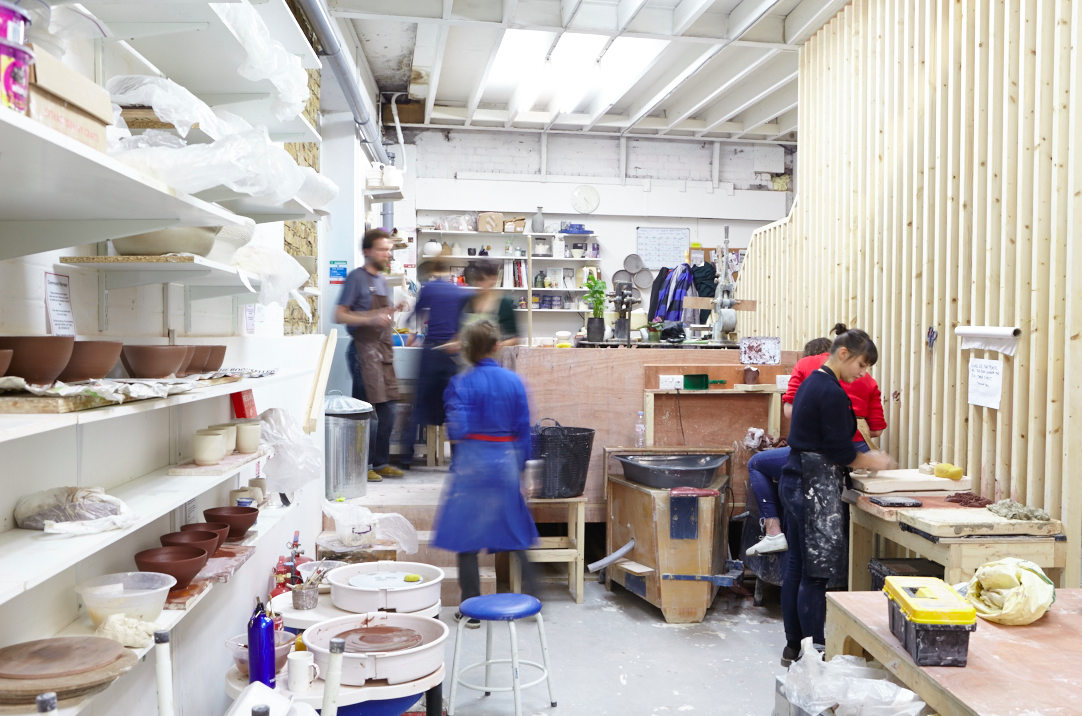 Access anytime between 7am-11pm, 7 days a week with no limit on usage (each member is a key holder)
In depth induction and training, including kiln packing, glaze-making and best practice studio management. It's important to read our Terms & Conditions
Storage space approximately h250cm x w80cm x d50cm.
Communal wheels, workbenches, glaze area and other equipment.
Members have access to the following onsite: work areas, tools, personal storage space, firings, a range of potters wheels, glaze booth, compressed air, extruder, slab roller, cleaning and waste systems, reclaim area, tea / coffee station and super-fast wifi.
Services provided include: technical support, mentoring, tutorials, plaster facilities, materials store and a chance to exhibit in at least two shows a year.
Free access to our Professional Development Programme which includes: visiting lecturers, artists talks, portfolio development, on-line profile building, business & funding advice.
£250 per month (minimum of 2 months and a 2 month notice to cancel membership) or £1,410 for a 6 month contract. A one month refundable deposit is required. Firings & materials are not included and will be charged at cost price. We stock a range of clays and glaze materials at our Bellenden Road studio, which is only 5mins walk away.
More information regarding pricing can be found in our Terms & Conditions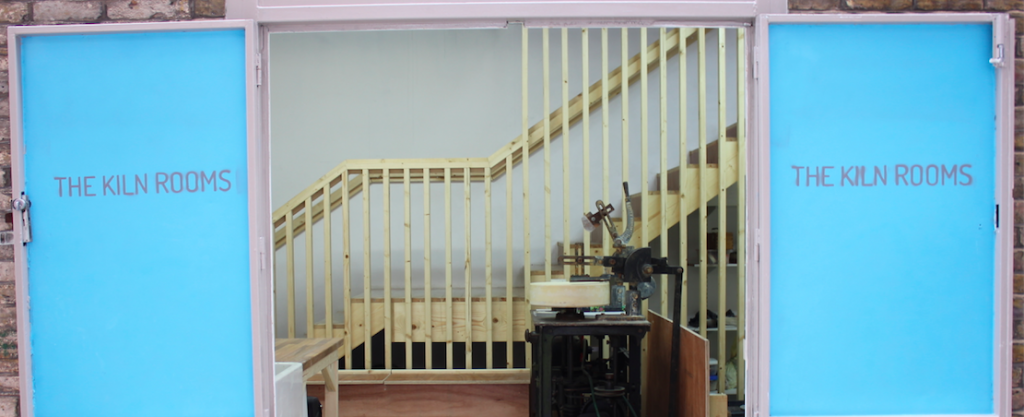 Please email info@thekilnrooms.com for more information or if you are interested in visiting the studio